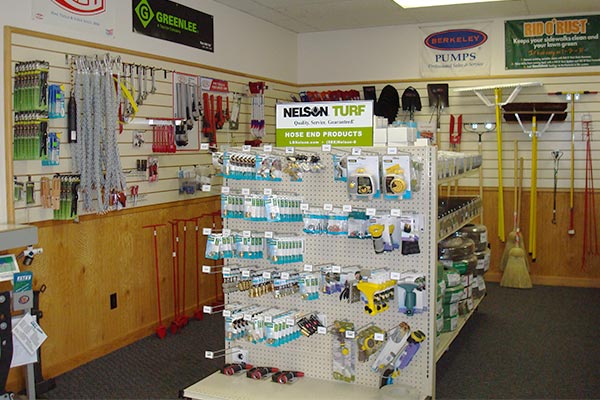 Spring Brook Supply was founded in 1981 with a commitment to providing a high level of service and a dependable source for quality irrigation products. Since the beginning, our product selection has expanded into outdoor lighting, drainage, water treatment, and other types of equipment. With all the positive growth our company has experienced since we opened, our commitment has remained the same. Our highly trained and knowledgeable staff are focused on the customer's needs first. We always seek to provide you with the best solution for your individual situation.
Depend on Spring Brook Supply For
Product Support
Our experienced and knowledgable staff are here to assist you. Stop by our store or we can meet you at your job site. Either way, we will have our trained staff ready to answer all of your questions!
Training / Education
Our staff, along with our manufacturers, offer numerous opportunities to learn basic industry skills, technical knowledge, as well as energy and resource saving techniques.
Delivery
We offer convenient and affordable ways to get you the products you need when you need them! Our truck, UPS, Fed-Ex, or direct from the manufacturer. We have the means to get you what you're in need of.
Large Product Selection
Spring Brook Supply offers a broad selection of products that limit your need to stop anywhere else. We are your one stop shop for irrigation and more.
Friendly & Knowledgeable Staff
Don't take our word for it! Experience for yourself how our company can provide you with the kind, expert, and friendly service you expect.